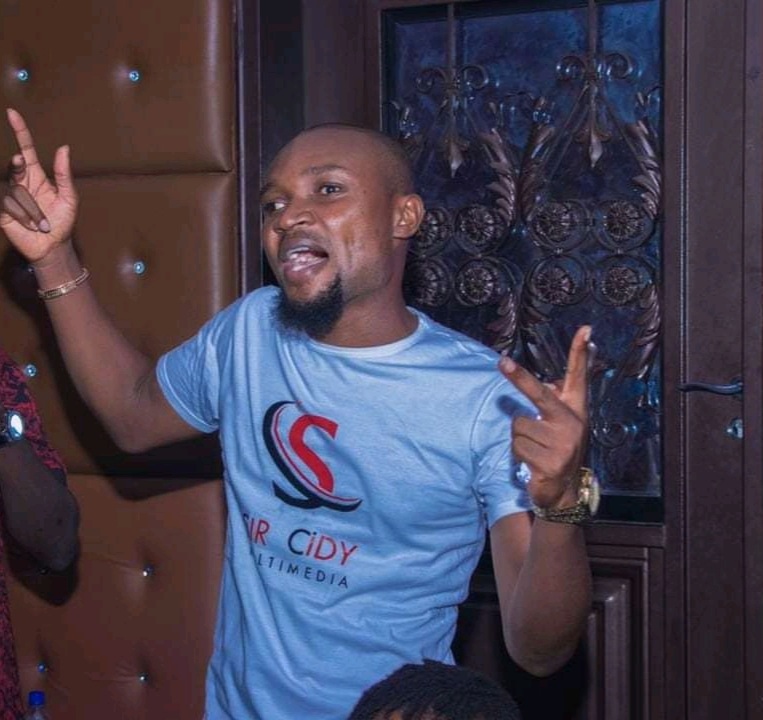 My opinion on the process in fixing Nasarawa entertainment starting written by Emmanuel Sircidy
The SCMG Boss, Emmanuel Sircidy has stated some issues and the way forward to fix up the issues surrounding Nasarawa Entertainment Industry. However these are his personal opinions.
The article consists of 3 parts;
1. Where he talks about the artistes
2. In part 2 he talks about the events organizers
3. He provides or suggested the way forward
My opinion on the process in fixing Nasarawa entertainment starting with ARTISTES. Written by Emmanuel Sircidy.
Part 1
My opinion on the process in fixing Nasarawa entertainment starting with ARTISTES
First Artistes should understand that showbiz is all about how you package your brand, a well organized and packaged artiste can never be treated unfairly by any event planner or promoter.

You can easily package yourself using your friends that believe in you and are also your big fan. Make one of them your personal manager (not a record label manager). Let him/her oversea any deal coming to your table, the person might not know the business but it will still work, we all learn.

When a call comes through for a show the response can be "I will get back to you shortly" and quickly discuss the deal at hand with you the artiste it and let the person understand you and what you will accept at the minimum level.

As an artiste when attending any event outside your zone two things you shouldn't joke with when striking a deal is your accommodation and security before your payment.

It's very wrong for an artiste to send songs to the DJ at the event, just get the DJs number send ur songs as documents days or two before the event.

As an artiste learn to sit in the place provided to you by the organizers and stop walking around the hall shaking and laughing like motor pack agbero, some will even be smoking outside the event premises, that's totally wrong, something you can do in your hotel room before coming to the venue.

Always watch other artistes performance, there's something you will definitely learn from it. While on stage learn to read the audience and how to follow them.

It's okay to lobby for shows but do that without accepting anything that goes below your worth.

As an artiste when you are not invited to an event, still trying attending the event pay gate fee sit down and enjoy yourself. Don't come with more then a person to an event you are paid for let's your friends pay gate fee too, they are not just supporting the organizers by doing this but the are also placing a big value on your craft too. Follow trends do new stuffs, stay relevant, promote your songs, pay for sponsored Ads on social media that way you won't be alone while performing on stage

It's ok if as an artiste you want to perform in an event for free but that should be between you and the organizer and it should remain that private don't make others feel they are wrong by asking for payment wether big or small. Learn to say No if the deal is not favourable don't accept and complain later, if it's a bad deal face it (Deal with it personally) and if it's a good deal loud it (Appreciate the organizers) this will open more ways for you.

Lastly make sure you have a good relationship with DJ's and OAP's, when you drop a new song do not send DJ's links to download them send them the song directly and ask him/her to review it, if you get a positive review then let him/her know you need them to help promote it. same thing applies to the OAP's even if they ask for payment do your best to pay them or beg if you don't have money and he they still refuses it's still fine keep trying.

#nasentwillbefixed
Part 2
Event planners/Organizers
I think we the event organizers are they ones making life difficult for ourselves. Most times, it's no news that most of us don't really have budget and enough funds before embarking or organizing an event. We just put our trust in what we will get from sponsors which in most cases never come through thereby leaving us with plenty debt and problems with others.

If you are an organizer who fully depend on sponsorship then I will advise you to wait till you receive it before having an official date for your event.

If you want to have a successful event make sure you have 80% of your budget at hand it's very important!

We have failed to attract other sponsors and big brands within and outside the state because we keep doing the same thing over and over again, no innovation, no structure. The big brands and companies therefore have nothing to benefit.

Politicians announces huge amount of money without keeping to their words and you want the public to believe you when we will still see them in the next one again Making another donation, if they don't give you money
why do you keep inviting them over and over again, they keep using you.

it's important to get someone who understands and have a friendly relationship with artistes to manage that part for you while organizing your event

privacy is very important when negotiating with artistes, because you are bringing Wizkid and Davido doesn't mean u will add them up in same group to discuss prize in open, artist might change MR A 10k that doesn't mean he will accept same amount from MR B.

it's important as an event planner when you attend other event pay gate fee(Even if na regular) sit and enjoy yourself and learn from the persons short comings use that to your advantage when organizing yours.

Do you best to have fewer performance especially in pageants, so you can pay artistes reasonable amount, just like you have bill to settle during your event they also have bloggers, promoters, graphic designer, producer and alot of others to settle too

in every parts of Nasarawa we have artistes that owns the Area when it comes to fan base, so when having events around those areas work with such artistes no matter what. (You can't have event in akwanga and no any akwanga top Artiste on your list) same thing applies in every part of the state.

when discussing with and artist about your event make it clear if you want him to come and just perform or you also want him to hype and post the event every day, because when u pay A list Artiste he only post it once and send you confirmation video and that's all. is either you pay for only performance or pay for both.

Try paying your MC, DJ and performing Artistes at most a day before your event, if you owe these set of people they must talk wether you like it or not Lol

you relationship with Artistes matters alot try and support them in any way you can because you will always need them at a point,
try sharing there art works and links so that even when you don't invite them to you event to perform they will also share your event graphics too and as well attend the event too

To pageant and talent hunt organizers do not put star price you can not afford just to attract plenty contestant, you can't give what you don't have.

it's important to have a legal agreement form before the contest between you and the contestant to avoid any problems in the future

You star price should be giving the same day of the event, it's also he selling point for your brand.
PART 3
Suggestions and better ways to handle issue
I will suggest we have regulatory bodies (Not necessarily the same names listed below, other stake holders can bring up better names ) and let's have an election in each bodies with specific tenures for every office.
imagine as an artistes, Dj, Mc or event planner with an identification card, now our activities are mostly nights this can save you from security operatives. I remember after Comedy X-ray 2.0 six (6) of us where arrested and I was the only one with SCMG ID card, we had to sleep at the station till morning. I also remembered when NEC started, the officially always make it there duties to visit sick Artistes and and other related matters and help them in any ways they can, now we are as cold as ice.

*Nasarawa performing Artist (NPA)
*Association of Nasarawa event planners (ANEP)
*Nasarawa pageant Forum (NPF)
We already have this bodies 👇
*Nasarawa entertainment crew (NEC)✅
*Nasarawa body of comedians (NBC) ✅
Nasarawa Dancers Association (NDA)✅
having these bodies will separate the real one's
that takes entertainment business seriously from the bad eggs bring us down and backwards, and it's will also reduce the numbers of event clashing here and there and repeatation of same events by different planners. it's better we have fewer event more sponsors then plenty wack events with less sponsors

If we can achieve this, I strongly believe Nasarawa entertainment industry will be better and great again.
Am calling the stake holders, big names and OG's to have a round table discussion on how we can achieve this and give rooms to more and better suggestion.

Thank you and God bless NasEnt
My name is Sircidy
CEO Sircidy multimedia group (SCMG).