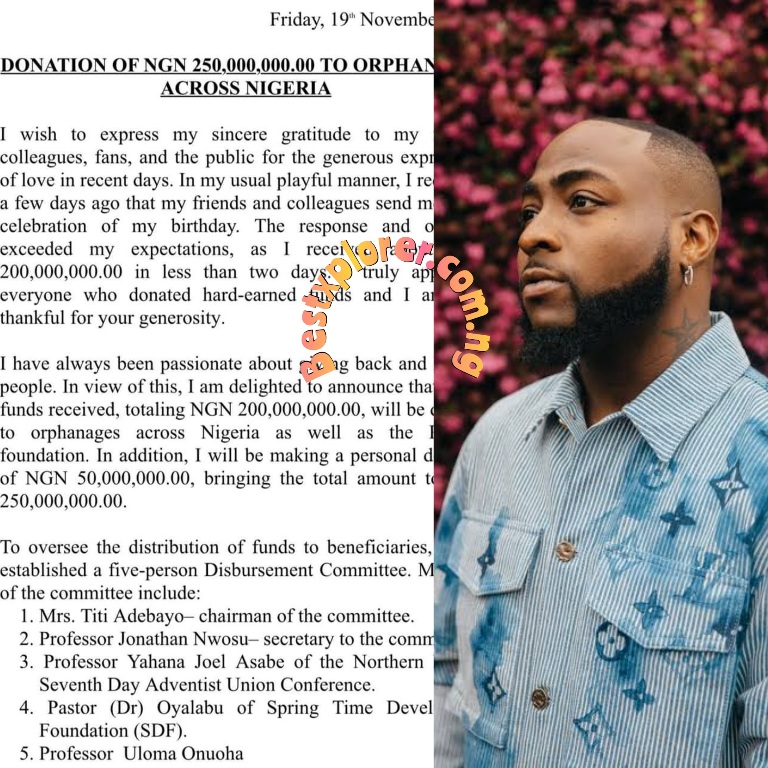 Multiple times Awards winning act Davido has donated N250 million to orphanage homes across Nigeria.
The artiste made the announcement via his social media pages where he said he is giving out all the money gathered for him by his friends and fans on his birthday money challenge resulting to the total sum of N200 million. He has however on his own path added N50 million bringing it to the total sum of N250 million.
The humanitarian artiste who has the heart of gold and passion for helping or reaching out to the needy has again broken another record that no artiste has ever done in Nigeria.
He also stated it is in his plan to continue with this journey he started every year to celebrate his birthday and wishing his fans, colleagues and friends will continue to support him on this journey.
Davido has throw a challenge to many out there including Nigeria politicians and the public office holders who can not even use the public funds to help the public.
SEE HIS POST BELOW
HE WROTE:
DONATION OF NGN 250,000.000.00 TO ORPHANAGES ACROSS NIGERIA