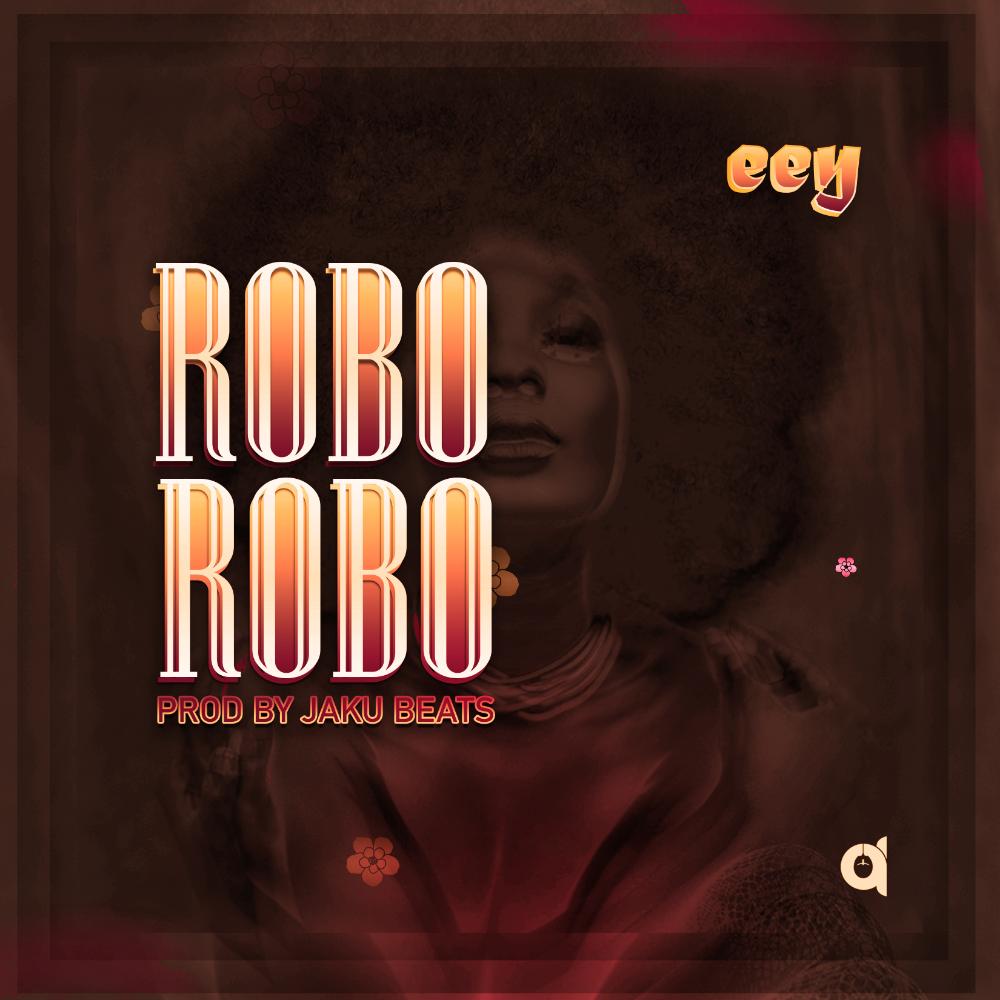 "Robo Robo" by EEY Databokiboi is the next trending song you can't resist.
EEY the professional song writer and performing artiste promised not to rest as he has not relent in releasing amazing and powerful songs to spice up the industry and his dear fans.
This sensational song is just a tip of the iceberg of many to come.
Download and share Robo Robo as mixed and mastered by JakuBeatz
Quotable Lyrics
"Me I calm down for you kpo… Kpo kpo kpo… Worship you like idol… dol dol dol dol…
Gum body like
Robo Robo Robo Robo… Take the Jeeba
Robo Robo Robo Robo

For your matter I dey calm down,
Lick you from head to toe, back and front, side to side till cum cum… Side to side…
back and front, from head to toe till you cum cum
(aaah hhaaa…)
We dey cruise and knack (Oh yea yeah…)
I dey give you what you need oh yeah yeah yeah…"