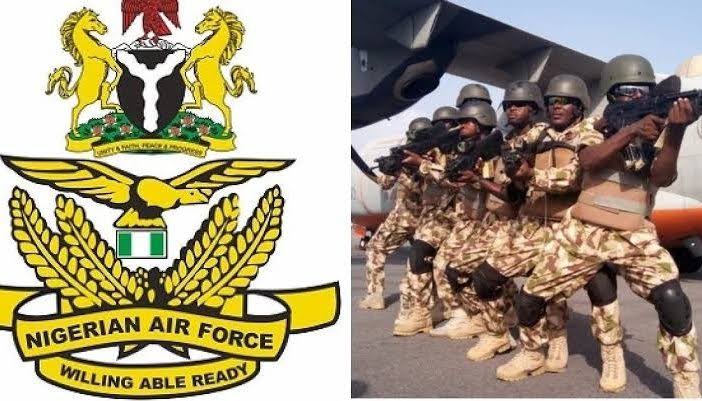 NAF Shortlisted Candidates 2021 1st & 2nd Updated List – Here is the full updated list of the Nigeria AirForce final shortlist of candidates 2021.
We have made this page about the latest update on the Nigeria Airforce mil Shortlisted candidates and those who have been have applied for NAF recruitment 2021 can now Download the NAF shortlist PDF.
Nigerian Airforce has shortlisted 2,700 candidates out of the over 300,000 candidates who apply for airforce recruitment. See venue for screening
What to do After NAF Shortlist this 2021?
After the airforce shortlist the next stage is the airforce 2021 screening exercise, which according to the latest AirForce information is scheduled to commence immediately after the conclusion of it's recruitment exercise and also this is gonna happen in all states of the country.
NAF List of Successful Candidate for Quick Download Here 2021 Updated Names
NAF Airforce mil shortlist board interview has been divided into different batches; Check where you fall into below for clearer understanding of the interview board schedule.
Please check your name on the supplementary airforce list to be know you.ve shortlisted for Nigerian Airforce aptitude test.
The underlisted candidates are hereby invited to attend Year 2021 Nigerian Air Force  Airmen/Airwomen Recruitment Selection Interview at the Nigerian Air Force Base, Mando – Kaduna from 17 May – 17 July 2021. Candidates are to report with the following:
a. Originals and Photocopies of their Credentials.
b. 2 White vests.
c. 2 Blue PT Shorts.
d. One Pair of Canvas Shoes.
e. 4 Passport Photographs.
f. 2 Face Masks.
g. Hand Sanitizer.
The candidates are required to report in Batches as indicated below:
a. Batch A – Monday 17 – 23 May 2021
(1) Benue
(2) Cross River
(3) Ekiti
(4) Kano
(5) Plateau
b. Batch B – Monday 24 – 30 May 2021
(1) Adamawa
(2) Borno
(3) Gombe
(4) Katsina
(5) Niger
c. Batch C – Monday 31 May – 6 June 2021
(1) Akwa Ibom
(2) Kebbi
(3) Nasarawa
(4) Ogun
(5) Sokoto
d. Batch D – Monday 7 – 13 June 2021
(1) Anambra
(2) Delta
(3) Imo
(4) Kogi
(5) Taraba
e. Batch E – Monday 14 – 20 June 2021
(1) Bauchi
(2) Ebonyi
(3) Jigawa
(4) Kwara
(5) Osun
f. Batch F – Monday 21 – 27 June 2021
(1) Bayelsa
(2) Edo
(3) Kaduna
(4) Lagos
(5) Oyo
(6) Zamfara
g. Batch G – Monday 28 June – 4 July 2021
(1) Abia
(2) Enugu
(3) Ondo
(4) Rivers
(5) Yobe
(6) FCT
Note: COVID-19 preventive protocols will be strictly observed throughout the duration of the exercise.
How to Download NAF Shortlisted Candidates 2020/2021 Successful Candidates PDF Complete List.
NAF Shortlisted Candidates List Documents Required Documents
National Identity Number (i.e 'NIN')
Make sure you put on the recommended face mask (come with 2)
Original and photocopies of your O'Level results
Birth Certificate/ Age declaration/Affidavit
Local government identification certificate/certificate of origin
Four Recent passports
A print-out of the submission confirmation page
Filled guarantor's form
Pair of white T-shirt and shorts
White canvas
Hand Sanitizer
Candidates shortlisted for the 2020 Nigeria Airmen/AirWomen selected board interview.
Where is the venue for NAF Shortlist Screening Interview
News reaching us now is that this Air Force recruitment interview venue is at the NAF Base Kawu, Kaduna.
See above the items you must go with…
DOWNLOAD NAF 2021 SHORTLISTED CANDIDATES LIST