On Monday, December 14, at about 2 pm in the afternoon, the Ugandan Police official Twitter account announced that two of Nigeria's fastest-rising artistes, Tems and Omah Lay, had been arrested.
They were charged to a court in Makindye, Kampala, on charges of negligently doing acts likely to spread an infectious disease, which is contrary to Section 171 of the Ugandan Penal Code Act.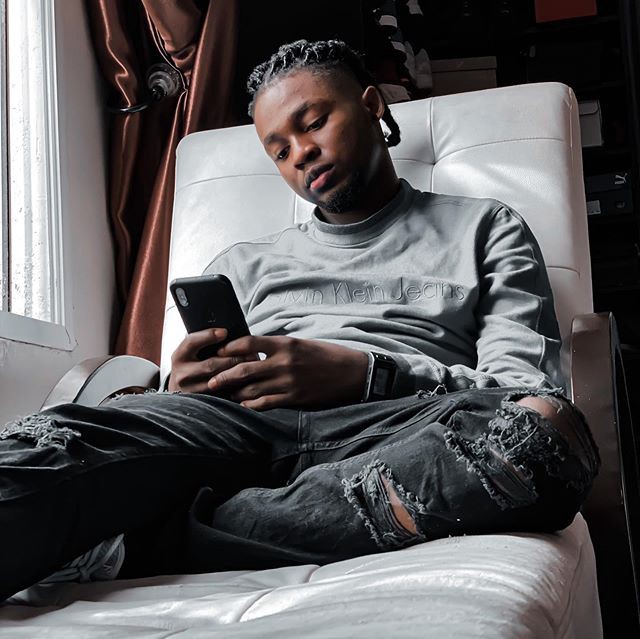 Through their social media accounts, both Omah Lay and Tems had announced their arrival and presence in Uganda. Tems had posted a video of her performance on her twitter account and Omah Lay shared a smiling picture of himself with his fans on Instagram. For all intents and purposes, they had had a successful trip to Uganda.
Omah Lay who had just encountered stardom in the Covid-ridden year of 2020, following the success of his 5 track EP, seemed pretty excited to finally be having a live experience with his fans all the way in East Central Africa, Uganda, capital Kampala. It was his first international trip.
The news of their arrest was quite shocking and unpleasant. Tems and Omah Lay had been arrested alongside Tem's manager Muyiwa Awomiyi, Benjamin Kabura, the show organizer, Ivan Ddungum the manager of the event place where the concert had held and Prim Kasana, the events manager.
Tems, Omah Lay and Muyiwa were reportedly arrested as they were about to leave Uganda after their concert on Sunday. The concert held at Ddungu Resort in Munyonyo, Kampala City. According to the Section of the Uganda law quoted in the Ugandan Police statement with respect to their arrest, "Any person who unlawfully or negligently does any act which is and which he or she knows or has reason to believe to be likely to spread the infection of any disease dangerous to life commits an offence and is liable to imprisonment for seven years".
The law does not define what infectious disease means, but it is valid to assume that COVID-19 classifies as an infectious disease, with over 72 million people infected worldwide and more than a million people reported dead worldwide from the virus. Uganda has recorded over 27,700 cases of the virus, with 224 people reported dead.
The arrest raises a number of questions. Was the appropriate clearance, if any, obtained from Ugandan authorities before Tems and Omah Lay were invited by the show organizers to the event?
If the answer to this question is in the negative, who actually is the guilty party? Who ought to be arrested? Does headlining a concert organized by Ugandans qualify as an act likely to spread an infectious disease?
Nigerians have made their displeasure at this arrest known, even as Omah Lay revealed through his Twitter page that he had been cuffed by the Ugandan police, alongside Tems.
The Ugandan government had announced a total lockdown of the country in March, but in November gradually eased these lockdown restrictions, allowing resumption of mass gatherings, political rallies and meetings of no more than 200 attendees, among other measures.
According to a statement by Ruth Aceng, the Ugandan Minister of Health, "All aspiring politicians should ensure that their gatherings are limited to 200 people at most and everyone must wear a face mask at all times, maintain a physical distance and make available hand washing facilities with soap and water."
Uganda is in the middle of possible political change, with presidential elections slated for January 14, 2021. The incumbent, Yoweri Kaguta Museveni, Uganda's longest serving president, has been holding on to power for over three decades. Museveni was elected into power in 1986, has been President since, and will be contesting again in 2021, for his 6th term.
If political rallies, which have every possibility of becoming rowdy, have been cleared by the Ugandan government to hold, how come concerts are exempt?
Why were Tems and Omah Lay arrested? And although they have since been released, after intense pressure and diplomatic intervention, the government and people of Uganda owe them more than an apology.
And perhaps, the next artiste or tourist planning a trip to Uganda needs to have a rethink.